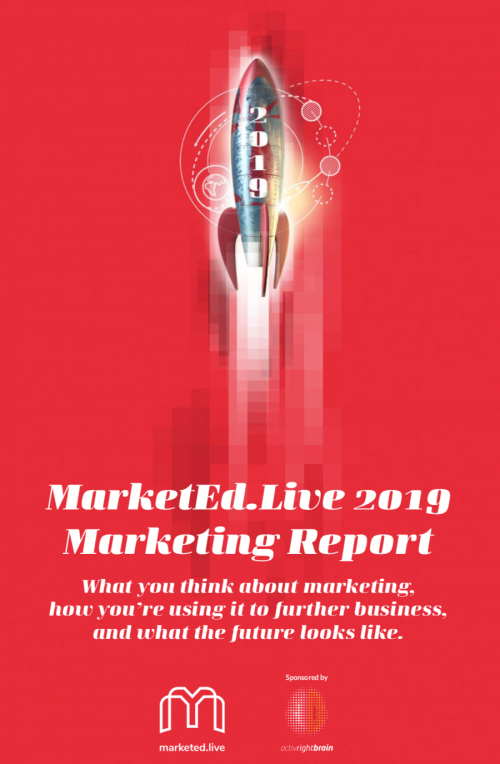 A dear friend of mine asked if I would share my ideas for a new report that explored marketing's role in driving business growth and shaping the future. The answer was, "of course."
If I can be straightforward, marketing for the sake of marketing is exasperating. The elite, but promising marketers know this. They're focusing on two things that matter to businesses in an era of digital Darwinism, 1) business growth and not decline and 2) the customer's experience (note the use of possessive language). The combination becomes the foundation for a new generation of marketing that isn't really marketing at all. It's CX with the mutually beneficial and intentional acts of delivering value to all sides.
In that regard, the question then becomes, what's important for CX executives and marketers to consider in 2019?
Honestly, I'd love it if marketers stopped thinking like marketers.
Traditional marketing had its time.
It's now time to create the future and I believe it's a lot less "marketing" and more rooted in intentional "experience" and "engagement" design. Everyone reading this right now I believe feels the same way.
The best in the world aren't even marketing anymore, they're focused on performance and growth…for all sides. And, they're not measuring superfluous activity, they're basing their work in providing value to customers and stakeholders while also contributing to desired outcomes of customers and the bottom line of the business.
This is about putting the "'s" in customer experience so that marketing focuses on adding value to the entire journey….making it the "customer's experience."
Think about how you spend your time online, on your mobile device, the pressure you feel to feel liked and followed, the pressure you feel to like and follow, the time you'll never get back… This is your customer too. They need guidance, value, engagement, not fleeting moments. That's for everyone else.
This is a year to begin anew.
I know what I'm going to do…what about you?
You can download the report here.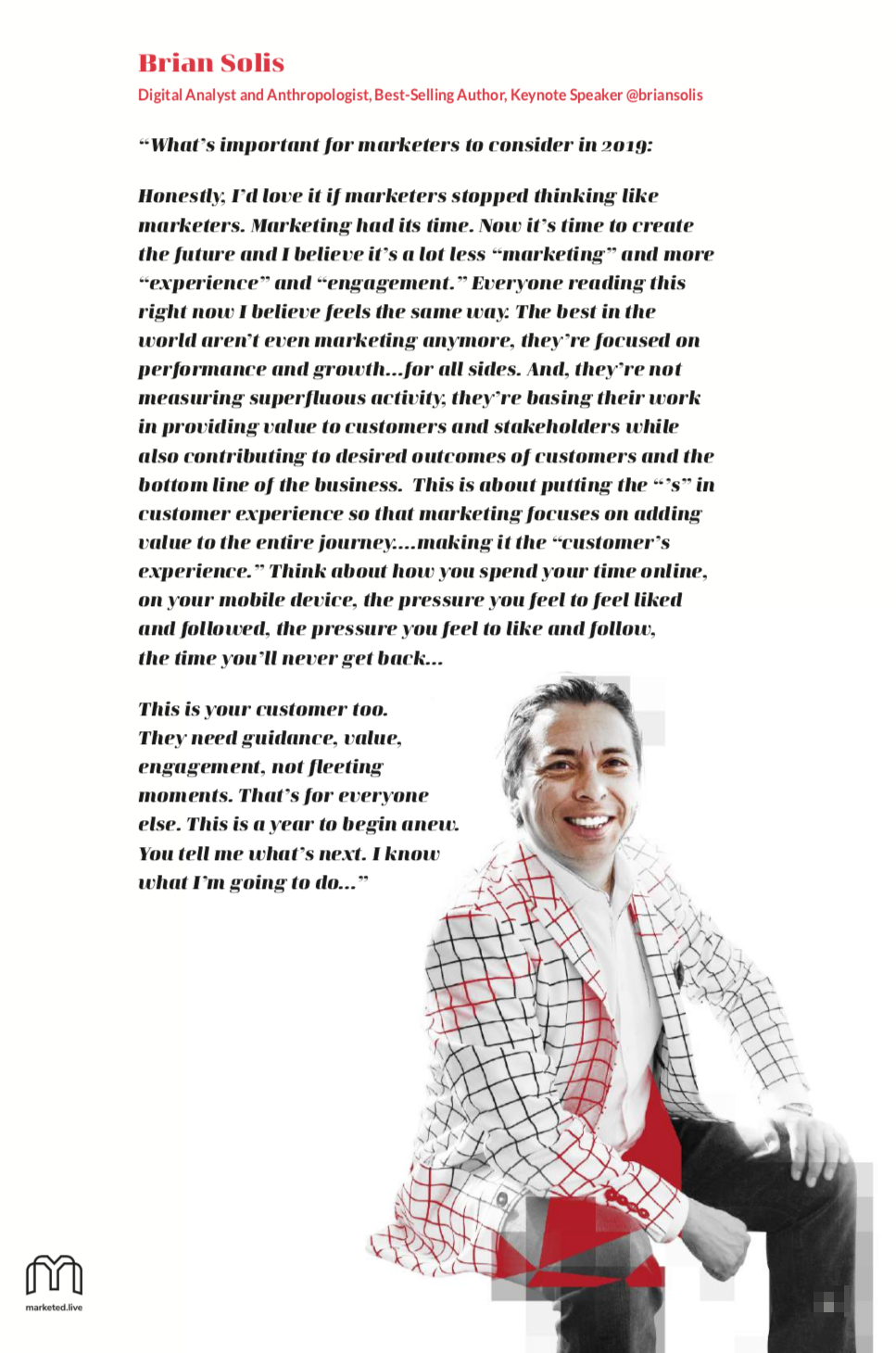 Brian Solis
Brian Solis is principal analyst and futurist at Altimeter, the digital analyst group at Prophet, Brian is a world renowned keynote speakerand 8x best-selling author. In his new book, Lifescale: How to live a more creative, productive and happy life, Brian tackles the struggles of living in a world rife with constant digital distractions. His model for "Lifescaling" helps readers overcome the unforeseen consequences of living a digital life to break away from diversions, focus on what's important, spark newfound creativity and unlock new possibilities. His previous book, X: The Experience When Business Meets Design, explores the future of brand and customer engagement through experience design.
Please, invite him to speak at your event or bring him in to inspire colleagues and fellow executives/boards.
Follow Brian Solis!
Twitter: @briansolis
Facebook: TheBrianSolis
LinkedIn: BrianSolis
Instagram: BrianSolis
Youtube: BrianSolisTV
Newsletter: Please Subscribe
Speaking Inquiries: Contact Him Directly Here 
____________________________
Follow Lifescale!
Main Newsletter: Please Subscribe
Coaches Newsletter: Please Subscribe
Twitter: @LifescaleU
Instagram: @LifescaleU
Facebook: Lifescale University
The post What's important for CX executives and marketers to consider in 2019? appeared first on Brian Solis.
Powered by WPeMatico